An Adventure Of A Lifetime: Hiking The Tongariro Crossing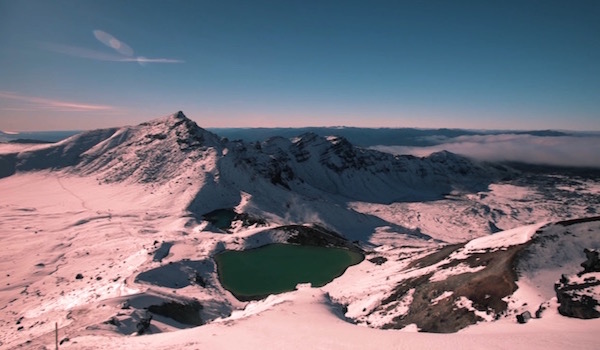 The Tongariro Crossing sits in the Tongariro National Park on New Zealand's North Island. Locals proudly describe the crossing as New Zealand's greatest day walk due to its vast diversity of terrain. Its views are stunning from the old lava flows to the hot springs. You hike through valleys filled with brilliant yellow buttercups and pristine white foxgloves before climbing to the panoramic views from atop Mangatepopo Saddle.
Just as breathtaking are the mineral-laced greenish waters of the three Emerald Lakes to the cold acidic waters of Blue Lake. Your journey ends sloping downward amid the lush forrest's cool green canopies. Expect the crossing to take the average hiker seven to eight hours.
Shuttles
This picturesque hike starts approximately 45 minutes from Ohakune, so the town makes a perfect place to lodge for the trek. My home sits just a brief 15-minute walk from town or a five-minute drive.
Ohakune is home to two shuttle services to get you to the crossing. Check out Dempsey Buses on Seddon Street and Ruapehu Connexions on Pitt Street. Either service comes favorably reviewed, and both pick you up at the residence or place of lodging. You can opt to drive to the crossing as parking spots exist at either end of the trail. However, parking remains very limited, and the summer months expect high amounts of tourists.Another great benefit to the shuttle services is that you can contact the service if a mishap should happen while you are on the trail.
Preparation
Preparing for your trek remains essential to having a great time on the trail. Must-haves include a waterproof and windproof jacket, while clothing made of warm wool, polypropylene or fleece is great for layering. Wear well-constructed walking boots or shoes. Boots are generally best as they give added support to ankles, and boots keep water off of your socks.
Food is not available on the track. Bring along portable foods such as energy bars, cereal bars, dried nuts and fruits, fresh fruit, or sandwiches. Pack plenty of 1-3 litre bottles of water since you don't find potable water supplies on the trail, either. Keep in mind stream and lake water is not drinkable.
Consider taking some extras with you, such as a first aid kit for minor scrapes and bruises, sunglasses, warm gloves, a compass or GPS, and a map.
View information about our home in Ohakune. Our residence houses eight guests with full amenities. The home is welcoming and relaxing and just a brief walk from town. Contact us and to start prepping for your adventure of a lifetime!